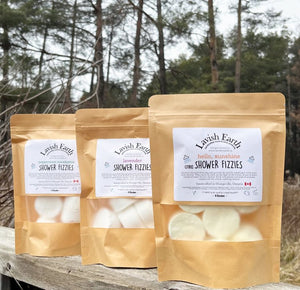 Shower fizzies are activated with a small splash of water and release rich, fragrant essential oils into the shower for a spa-like experience in your own home.
Place in shower out of direct stream, like the corner or a shelf. Enjoy the aromatic compounds of pure essential oil released in the air.
8 fizzy pucks per pack.
Available in Eucalyptus Peppermint; Lavender; or "Hello, Sunshine" (citrus-inspired fizzy) and all fizzies are scented with high quality, pure essential oils.