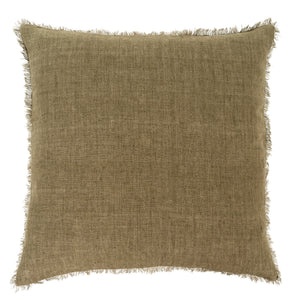 24x24 Lina Linen Pillow, Kelp
Add romantic boho appeal to your home with our series of soft stone washed Belgian linen pillows. Classic linen is updated with a frayed edge, making them beautiful standalone cushions or backdrops for layering. Complete with a premium feather down filler for fabulous fluff factor and comfort you'll want to sink your head into. Colours may vary slightly according to your device and the lighting in your space. Machine Wash Gentle.
24x24 Lina Linen Pillow Kelp.
LENGTH:

 
24"
WIDTH:

 
24"