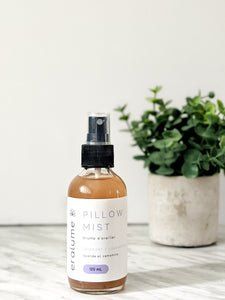 Available in Store Only

Eralume Pillow Spray

Visit Beau Home in Alliston at 60 Victoria St W Unit C, to purchase this product.
This calming herbal blend contains lavender and chamomile to settle the mind and body before bedtime and provide a deep and restful night's sleep. Allow yourself to unwind, de-stress and drift off into a blissful slumber with our pillow mist.
Made with organic ingredients
4 oz / 120 mL